TriCMC Sponsors
Sprints sponsor: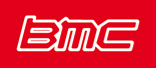 BMC is a swiss manufacturer of high-end road-, mountain- and trackbikes.
The company presents the sprints competition held on the messeplatz.
Kurierzentrale:
Kurierzentrale lives up to being the first messenger company in Basel established in 1989.
They sponsor the TriCMC Party, provide logistic support and host a mainrace checkpoint.